Incentive and Credit Programs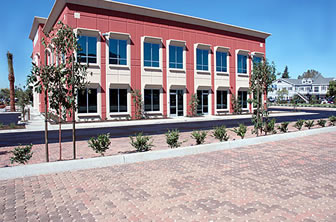 States and municipalities, as well as the federal government are increasingly offering stormwater and green infrastructure incentive, rebate and credit programs, as well as grants, to residential and commercial properties to help meet objectives for reducing stormwater runoff and implementing sustainable design practices.
We've included a large number of programs, listed by state, for your easy reference. It also includes federal and Canadian information. A PDF file of this information is also available here.
If you represent a municipality or state agency that offers a program that is not included here, please let us know and we'll add it to our site.
GREEN INFRASTRUCTURE INCENTIVES & PROGRAMS
NATIONAL AND REGIONAL REFERENCE
Catalog of Green Infrastructure and Stormwater Finance Publications - University of North Carolina
Catalog of Federal Funding Sources for Watershed Protection
Green Streets, Green Jobs, Green Towns - Cheaspeake Bay Trust
MAP-21 - Capital Investment Program
Chesapeake Bay Trust - Green Streets, Green Towns
ARIZONA
Mesa - http://www.mesaaz.gov/sustainability/energytaxcredit.aspx
CALIFORNIA
Palo Alto - http://www.cityofpaloalto.org/gov/depts/pwd/stormwater/rebates/default.asp
Palo Alto - http://www.cityofpaloalto.org/gov/depts/pln/sustain/greenbldg/rebates.asp
Paso Robles -  http://www.prcity.com/government/departments/publicworks/water/conservation/rebates-incentives.asp
Santa Clara Valley - http://www.valleywater.org/Programs/LandscapeReplacementRebates.aspx
San Francisco - http://bawsca.org/water-conservation/residential-water-conservation-programs/lawn-be-gone/
San Francisco - http://www.sfwater.org/index.aspx?page=104
Credit Valley - http://www.creditvalleyca.ca/wp-content/uploads/2013/10/SWI-Grey-to-Green-Business-Multires-Retrofits-Complete1.pdf
Long Beach - http://www.lblawntogarden.com/Beautiful-Long-Beach-Lawn-to-Garden
Arroyo Grande - http://www.arroyogrande.org/static/uploads/pdfs/document-center/natural-resources/water/conservation/incentive-programs/cash-for-grass.pdf
Palm Dale - http://www.palmdalewater.org/PDF/Water_Conservation/Programs/Cash_for_Grass_Application.pdf
Scott's Valley - http://www.svwd.org/index/index/pg88082
Chula Vista - http://www.chulavistaca.gov/clean/PDF/WaterSmartLandscapingandReuseGuidewChecklist2013_FINAL.pdf
Cupertino - http://www.cupertino.org/index.aspx?page=769
San Diego - http://www.sandiego.gov/water/pdf/conservation/sustainablerebateguidelines.pdf
San Diego - http://www.sandiego.gov/water/pdf/conservation/residentialrebateguidelines.pdf
Burbank - http://www.burbankwaterandpower.com/incentives-for-businesses/leed-incentive-program
COLORADO
Boulder - https://www-static.bouldercolorado.gov/docs/green-points-guideline-booklet-1-201306271201.pdf
DISTRICT OF COLUMBIA
http://www.dcwater.com/greenchallenge
http://ddoe.dc.gov/swregs
http://ddoe.dc.gov/riversmartrewards
http://ddoe.dc.gov/service/riversmart-homes
http://green.dc.gov/service/riversmart-communities
http://rrc.dc.gov/green/lib/green/pdfs/Green_Incentives.pdf
http://www.sustainabledc.org/wp-content/uploads/2013/06/Green-Incentives-Brochure_April-5-2013.pdf
ILLINOIS
http://www.epa.state.il.us/water/financial-assistance/publications/igig-fact-sheet.pdf
http://www.cdfinc.com/Grants
http://www.epa.state.il.us/water/financial-assistance/igig.html
http://fieldmuseum.org/sites/default/files/GI%20Workshop%20Resources%20and%20Funding%20Handout.pdf
Comprehensive Regional Planning Agency – Metro Chicago - http://www.cmap.illinois.gov/programs-and-resources/lta
Urbana - http://urbanaillinois.us/sites/default/files/attachments/credit-and-incentive-program-training-19sep2013.pdf
Downer's Grove - http://www.downers.us/public/docs/Stormwater_%20Management/SW%20Credit%20&%20Incentive%20Manual%20Revised%204.2%20on%20101212.pdf
Downer's Grove - http://www.downers.us/public/docs/Stormwater_%20Management/Incentive%20Application.pdf
Champaign - http://ci.champaign.il.us/cms/wp-content/uploads/2010/08/Stormwater-Utility-Fee-Credit-and-Incentive-Manual-Adopted-by-Council-10-23-2012.pdf
INDIANA
Indianapolis - http://www.indy.gov/eGov/City/DPW/SustainIndy/Green/Pages/GreenBuildingIncentiveProgram.aspx
Indianapolis - http://www.indy.gov/eGov/City/DPW/SustainIndy/Pages/SustainIndyHome.aspx
KENTUCKY
Metropolitan Sewer District (MSD) Louisville & Jefferson County, Kentucky
http://www.msdlouky.org/pdfs/Green_Infrastructure_Incentives_Savings_Weba.pdf
http://www.msdlouky.org/pdfs/DrainageServiceChargesAugust2013.pdf
MAINE
Lewiston - http://www.lewistonmaine.gov/DocumentCenter/View/4394
Portland - http://www.cleangrowthcleanwater.com/credits

MARYLAND
http://www.scdhec.gov/environment/water/swater/docs/GoingGreenDowntown.pdf
Montgomery County - http://www.montgomerycountymd.gov/DEP/water/rainscapes-rebates.html
Montgomery County - https://montgomerycountymd.mygreenmontgomery.org/2013/08/apply-credit-towards-water-quality-protection-charge/
Montgomery County - http://www.montgomerycountymd.gov/DEP/water/permeable-pavement.html
Chesapeake Bay Watershed – https://allianceforthebay.org/category/our-work/riverwise/
Baltimore – http://www.bluewaterbaltimore.org/programs/clean-waterways/waterauditprogram/
Howard County - http://livegreenhoward.com/water/cleanwaterhoward/
Anne Arundel County - http://www.aacounty.org/DPW/Stormwater/WPRF.cfm#.Utb69bTKfng
Anne Arundel County - http://www.aacounty.org/DPW/WPRP.Reduction%20of%20Fee.draft.pdf
Rainscaping Campaign - http://www.rainscaping.org/
Prince Georges County - http://www.princegeorgescountymd.gov/sites/StormwaterManagement/RainCheck/Pages/default.aspx
University  of Maryland – multiple program resources - https://extension.umd.edu/sites/default/files/_docs/articles/FS-976%20Stormwater%20Rebate%20and%20Reimbursement%20Programs.pdf
Prince Georges County - http://www.princegeorgescountymd.gov/sites/StormwaterManagement/RainCheck/Eligibility/Documents/Eligibility%20Requirements.pdf
Chesapeake Bay - http://chesapeakestormwater.net/wp-content/uploads/downloads/2013/10/REVISED-HOMEOWNER-BMP-CREDITING-MEMO-100113.pdf
MASSACHUSETTS
Leominster - http://leominster43d.info/bpfscd-financial.htm
Northhampton - http://ma-northampton.civicplus.com/DocumentCenter/View/3050
MINNESOTA
State - http://www.pca.state.mn.us/index.php/living-green/living-green-citizen/green-building/shelter/design-and-remodeling.html
Washington Conservation District – www.mnwcd.org/financial_assistance.php
Ramsey-Washington Metro Watershed District – http://www.rwmwd.org/index.asp?Type=B_BASIC&SEC={A886ABD3-AC49-4CB2-8670-2B7F77E301E0}
MISSOURI
Blue Springs - http://www.smartgrowthamerica.org/wp/wp-content/uploads/Blue-Springs-MO-Next-Steps-Memo-Final-10-16-13.pdf
NEW MEXICO
http://buildgreennm.com/
NEW YORK
State - https://www.dot.ny.gov/programs/greenlites
State - http://www.nysefc.org/Default.aspx?tabid=124
State - http://www.efc.ny.gov/Default.aspx?tabid=461
New York City - http://www.nyc.gov/html/dep/pdf/green_infrastructure/NYCGreenInfrastructurePlan_ExecutiveSummary.pdf
New York City - http://www.nycedc.com/system/files/files/industry/GreenIncentivesGuide_82410.pdf
New York City - http://madeinnyc.org/wp-content/themes/directorypress/thumbs//Gowanus-BOA-Incentives-2013.pdf
New York City - http://www.nyc.gov/html/dep/html/stormwater/nyc_green_infrastructure_grant_program.shtml
Onodaga County - http://savetherain.us/sgip/
NEVADA
Lake Tahoe - https://ndep.nv.gov/bwqp/file/lccp_handbook_v1.pdf
Tahoe Regional Planning Agency - Green Building Toolkit
Tahoe Regional Planning Agency - Best in the Basin Awards
NORTH CAROLINA
State- http://www.ncagr.gov/SWC/costshareprograms/CCAP/index.html
Raleigh - http://www.raleighnc.gov/services/content/PWksStormwater/Articles/StormwaterQualityCostShareProgram.html
OHIO
Northeast Ohio Regional Sewer District - http://parmaheightsoh.gov/pdf_parmaheightsoh/en-US/StormwaterCredit.php.pdf
Cleveland - http://webapp.cleveland-oh.gov/aspnet/moc/Sust_Bldg_Policy_Cleveland-FINAL_April2013.pdf
OREGON
Portland - http://www.portlandoregon.gov/bes/article/341452
PENNSYLVANIA
Philadelphia - http://www.phillywatersheds.org/what_were_doing/SMIP_Grant
Philadelphia - http://www.phila.gov/water/wu/stormwater/Pages/Grants.aspx
Philadelphia - http://www.phila.gov/green//index.html
Philadelphia - http://www.phillywatersheds.org/sites/default/files/PWD%20CAC%20Handout%2014%20Incentives%2029AUG11%20V5.pdf
Pittsburgh - http://www.ura.org/pdfs/Green-Development-Resource-Guide-Residential.pdf
Conewago Creek Initiative - http://www.conewagoinitiative.net/wp-content/uploads/2010/11/Homeowners-Guide-FINAL-web.pdf
Lancaster - http://www.littleconestoga.org/
TENNESSEE
http://tnstormwater.org/blog/green-infrastructure-grant/
Chattanooga - http://www.chattanooga.gov/public-works/city-engineering-a-water-quality-program/44-public-works/989-resource-rain
Nashville - https://www.nashville.gov/Portals/0/SiteContent/WaterServices/Stormwater/docs/SWMM/2013/GIP03_Permeable_Pavement.pdf
TEXAS
Austin - http://www.austintexas.gov/department/waterwise-landscape-rebate
Dallas - http://www.dallascityhall.com/forwardDallas/pdf/EnvironmentalElement.pdf
Houston - http://www.dsireusa.org/incentives/incentive.cfm?Incentive_Code=TX124F
WASHINGTON
Seattle - http://www.seattle.gov/util/MyServices/DrainageSewer/Projects/GreenStormwaterInfrastructure/RainWise/index.htm
Seattle - http://www.seattle.gov/dpd/GreenBuilding/
Seattle – http://www.seattle.gov/dpd/greenbuilding/docs/dpdp020584.pdf
Tacoma - http://www.cityoftacoma.org/cms/one.aspx?objectId=9638
Bellingham - http://sustainableconnections.org/greenbuilding/resources/green-building-incentives
Shoreline - http://www.shorelinewa.gov/government/departments/public-works/surface-water-and-environmental-services/environmental-services/green-building-resources
Issaquah - http://www.issaquahwa.gov/DocumentCenter/View/64
Issaquah - http://www.issaquahwa.gov/DocumentCenter/View/65
WEST VIRGINIA
RonCeverte - http://www.downstreamstrategies.com/documents/reports_publication/ronceverte_eco-community-plan_final.pdf
WISCONSIN
Milwaukee - http://www.h2ocapture.com/Learn/Funding-Programs/GI-Partnership-Project
Milwaukee - http://logansquareh2o.org/
VERMONT
State - http://letitrainvt.org/
Lake Champlain - http://www.mychamplain.net/blue
South Burlington - http://www.sburlstormwater.com/wp-content/uploads/downloads/forms/SB_Credit_Manual_Forms_2006.pdf
VIRGINIA
Lynchburg - http://www.lynchburgva.gov/stormwater-credit-program
James River Association - http://www.jrava.org/what-we-do/river-hero/ and http://www.jrava.org/what-we-do/river-hero/project-information
Richmond - http://www.richmondgov.com/PublicUtilities/documents/SWcreditmanual.pdf
Arlington - http://environment.arlingtonva.us/stormwaterwise/
Reedy Creek - http://reedycreekcoalition.org/financial-incentive-program/
Chesterfield County - http://www.chesterfield.gov/content2.aspx?id=2843
County of James City - Pervious Pavement Block Systems as mitigation measure for Bay Act
FEDERAL
EPA - http://allaboutwatersheds.org/library/urban-waters-small-grants-oppurtunity
EPA - Building Blocks for Sustainable Communities program: http://www.epa.gov/smartgrowth/buildingblocks.htm
US Forest Service - http://www.state.nj.us/dep/parksandforests/forest/docs/2014USFSChallengeCostShareGrant_RFPandAppInstructions.pdf
CANADA
Kitchener Ontario - http://www.kitchener.ca/en/businessinkitchener/resources/SWM_Stormwater_Credit_Application_-_Mar_1_2013.pdf
Waterloo Ontario - http://www.waterloo.ca/en/living/EligibilityResidential.asp
Waterloo Ontario - http://www.waterloo.ca/en/living/creditprogram.asp
British Columbia - http://www.victoria.ca/EN/main/departments/engineering/stormwater/our-stormwater-system/stormwater-utility.html
Ottawa - http://ottawa.ca/calendar/ottawa/citycouncil/occ/2012/07-11/pec/15%20-%20ACS2012-PAI-PGM-0127_Green%20Building_DOC%201.pdf
Tags: Interlocking concrete pavers, UNI Pavers, permeable pavers, PICP, stormwater credits, stormwater rebates, stormwater programs, green infrastructure programs, green infastructure credits