Conferences, Expos and Seminars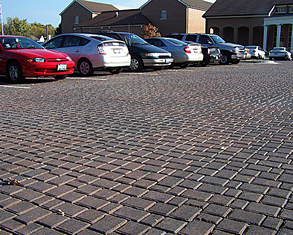 If your company, municipality, university or organization would be interested in having a UNI® Manufacturer conduct a seminar or presentation, please click here and indicate your area of interest for a presentation or workshop and we will forward your request to the manufacturer in your area.

UNI® seminars, Lunch and Learns or presentations may qualify for CEU (Continuing Education Units or PDHs (Professional Development Hours). Contact your local UNI® Manufacturer directly for more information.
UNI-GROUP U.S.A. may exhibit at a number of industry conferences or expos each year. We will list these on this page as they are scheduled. UNI Manufacturer events such as local industry tradeshows, design professional educational opportunities and contractor training may also be listed here. Check back from time to time for updated listings.

STORMCON 2014 - PORTLAND, OREGON - BOOTH 314

We'd like to thank all those who stopped by to visit us and our local manufacturer Mutual Materials at the 2014 StormCon Conference and Exposition August 3-7 at the Portland Convention Center.
This year's winner of a new Samsung 4 Tablet is Keare Blaylock, environmental specialist in the public works department of Marion County in Salem Oregon!
Please check out our Downloads page for the latest papers from the conference!
For more information and to register visit http://www.stormcon.com/.
UNI MANUFACTURER EVENTS AND EDUCATION
Contact the UNI Manufacturers listed below directly for more information.
LA EXPO
March 12-13, 2015 - Long Beach Convention Center
Minnesota State Fair
Borgert Products won the People's Choice Award at this year's fair - read more.
Hardscapes Expo
October 22-24, 2014 - Kentucky Exposition Center - Booth 1164
INTERLOCKING CONCRETE PAVEMENT INSTITUTE (ICPI) COURSES

Permeable Interlocking Concrete Pavements (PICP) - Design Professionals CE Program
This presentation provides an overview of the ICPI manual, Permeable Interlocking Concrete Pavements covering selection, project examples, design, specification, construction and maintenance. LEED credits, Americans with Disabilities Act (ADA), and costs also covered. Earns 1 credit hour for health, safety, and welfare (AIA or ASLA).

Specifications and Construction Details for Interlocking Concrete Pavements
The presentation follows ICPI Tech Spec 9, Guide Specification for the Construction of Interlocking Concrete Pavement and explains how to specify and detail interlocking concrete pavements. Earns 1 credit hour for health, safety, and welfare (AIA or ASLA).

The Pattern Language of Concrete Pavers (Design Professional CE Program)
Following the book - Patios, Driveways, and Plazas - The Pattern Language of Concrete Pavers this presentation teaches the design vocabulary of basic paving patterns and progresses to more intricate variations. It demonstrates that segmental paving is a form of communications that helps explain the character of a place. Earns 1 credit hour (AIA or ASLA).

Permeable Interlocking Concrete Pavement: A Low Impact Development Training Tool for Design Professionals, Residential and Commercial Developers, Municipal Officials, and Schools & Universities
Four PowerPoint presentations provide a comprehensive explanation of PICP benefits to these four audiences. Subjects covered include reducing runoff and pollutants, ADA compliance, LEED points, public and private infrastructure cost reduction, green infrastructure and low impact development benefits, reduced saltwater incursions and combined sewer overflows, reduced air pollution with special surface coatings, plus visual appeal and supports neighborhood and campus identity. The presentations explain these benefits and more through project examples across the US and Canada. Programs are AIA and ASLA registered continuing education for lunch 'n learn use. Created by the Low Impact Development Center for ICPI.

Life-cycle Cost Analysis for Municipal Interlocking Concrete Pavements Discover how interlocking concrete pavements, with their low maintenance costs, can compare favorably in many situations to asphalt and concrete pavements. Learn the details of life-cycle costing and each input variable.
Hardscapes Expo
October 22-24, 2014 - Kentucky Exposition Center - Platinum Sponsor - Booth 1138
Hardscapes Expo
October 22-24, 2014 - Kentucky Exposition Center - Booth 3164